In August of 2008 I purchased a new GL1800 in Metallic Blue as seen here.
The pin striping and art work on both bikes was done by Sue Hopper of SignsandWondersbySue. She travels all over the country to various functions & Motorcycle Rallies doing custom painting. Please check out her web site.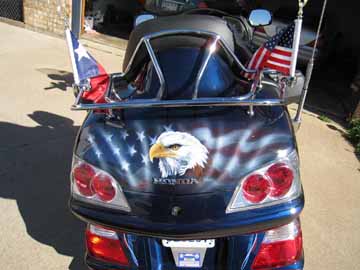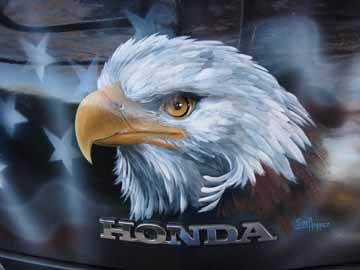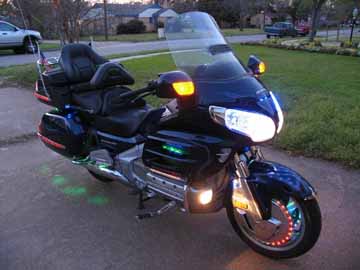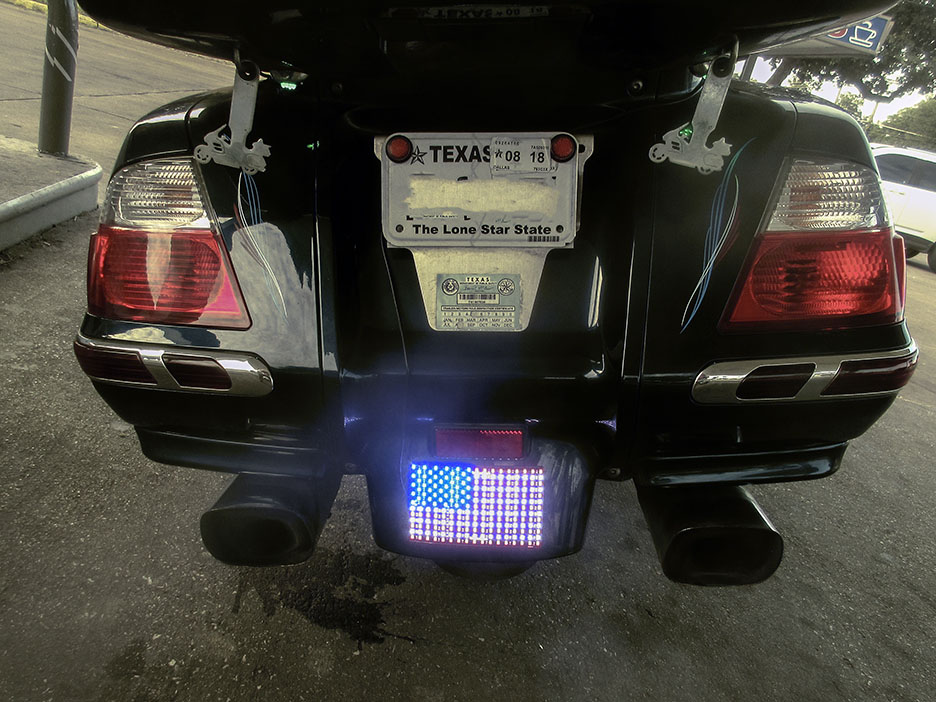 Below are some PICTs of my 1999 Honda Goldwing SE that I bought in 2000. Unfortunately in May of 2007 I totaled this beautiful machine.
I am a member of the DFW Freedom Riders. A group of fine folks that just love to get out and ride. We have weekly rides and special trips that are planned through out the year for just about everyone. The Thursday night dinner rides are always my favorite.
The Freedom Riders are sponsored by:

Mark Lamb's DFW Honda
2350 William D Tate (SH 121)
Grapevine, Texas 76051
817 421-HONDA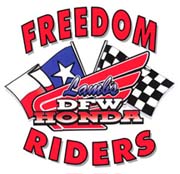 I am also a member of Gold Wing Road Riders Association.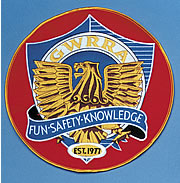 More of my favorite Motorcycle related links:
WingStuff
Motorcycling Amateur Radio Club
Kuryakyn Products
J&M Corporation
Motorcycle Safety Foundation